CARDS
SHEETS
DISPLAY & SIGNS
BANNER & SIGNS
INFO & HOW TOS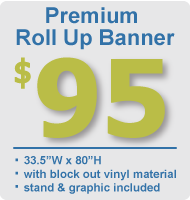 Vinyl Banners
..........................................................................................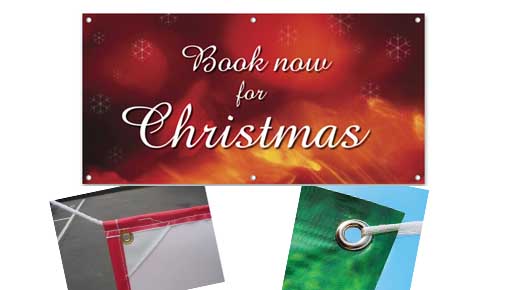 Full color banners indoor,outdoor a great way to promote your business or charity in a big way.Vinyl banners printed in digital colors are more attractive.They are one of the most reliable sources for your advertising campaigns, sure to deliver a high impact. Vinyl banners are cheap,long lasting and much better compared to banner tape. At 1 STOP Printing & Displays. we offer digital, lettered, screen printed and painted types of vinyl banners. You can also choose custom banners designed according to your requirements.
Banners for Business Promotions:
1 STOP Printing & Displays offers printing for all kinds of banners to promote your business and other events.We have a team of graphic designers who have the ability to create outstanding designs for banners of different types, in various shapes and sizes. Some of the different types of banners printing we undertake are flag banners, vinyl banners, mesh banners, pole banners and hang banners. We use only high quality materials and latest software tools to design and print the most attractive banners to help you create the best advertising campaign in Canada.
Have more questions about size and price? Please call: 416-483-4100.